DOSEN BINUS MENJADI NARASUMBER SEMINAR YUK NABUNG SAHAM GOES TO CAMPUS STIE KESATUAN BOGOR
Yuk Nabung Saham (YNS) merupakan kampanye yang diselenggarakan oleh PT Bursa Efek Indonesia (BEI) untuk mengajak masyarakat sebagai calon investor untuk berinvestasi di pasar modal dengan membeli Saham secara rutin dan berkala.
Pada hari Kamis tanggal 1 Desember 2016 dosen BINUS dalam hal ini diwakili oleh Ibu Agustini Hamid SE.,MM CSA menjadi narasumber utama dalam acara Seminar Yuk Nabung Saham. Pada rangkaian Seminar Yuk Nabung Saham "Goes To Campus" STIE Kesatuan merupakan kampus yang ke-11 dari 13 kampus yang menjadi kampus penyelenggara Seminar. Dalam acara ini tema yang diambil adalah  "Membandingkan Saham, Properti dan Deposito".
Narasumber lainnya dihadiri oleh emiten PT Astra International Tbk (ASII) yang dalam hal ini diwakili oleh Bpk. Julian Warman.
Seminar Nasional Yuk Nabung Saham disambut antusias oleh mahasiswa STIE Kesatuan yang diakhiri dengan pengundian free top up rekening saham . Trading saham tidak hanya diikuti oleh mahasiswa namun dosen juga berpartisipasi aktif dengan melakukan trading saham pada saat acara berlangsung sehingga hal itu membuat para peserta semakin antusias hingga akhir acara.
Report By :
Agustini SE.,MM CSA ®
DOKUMENTASI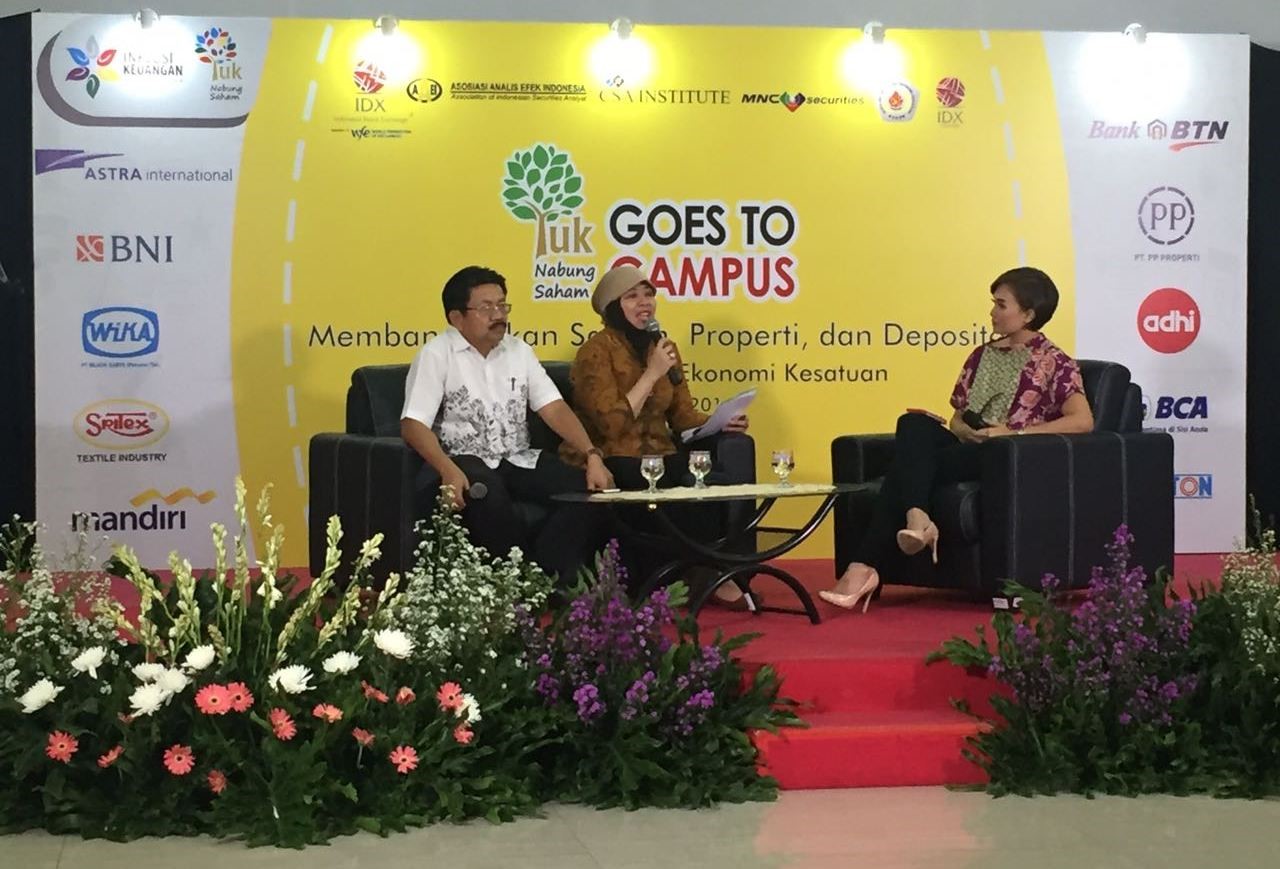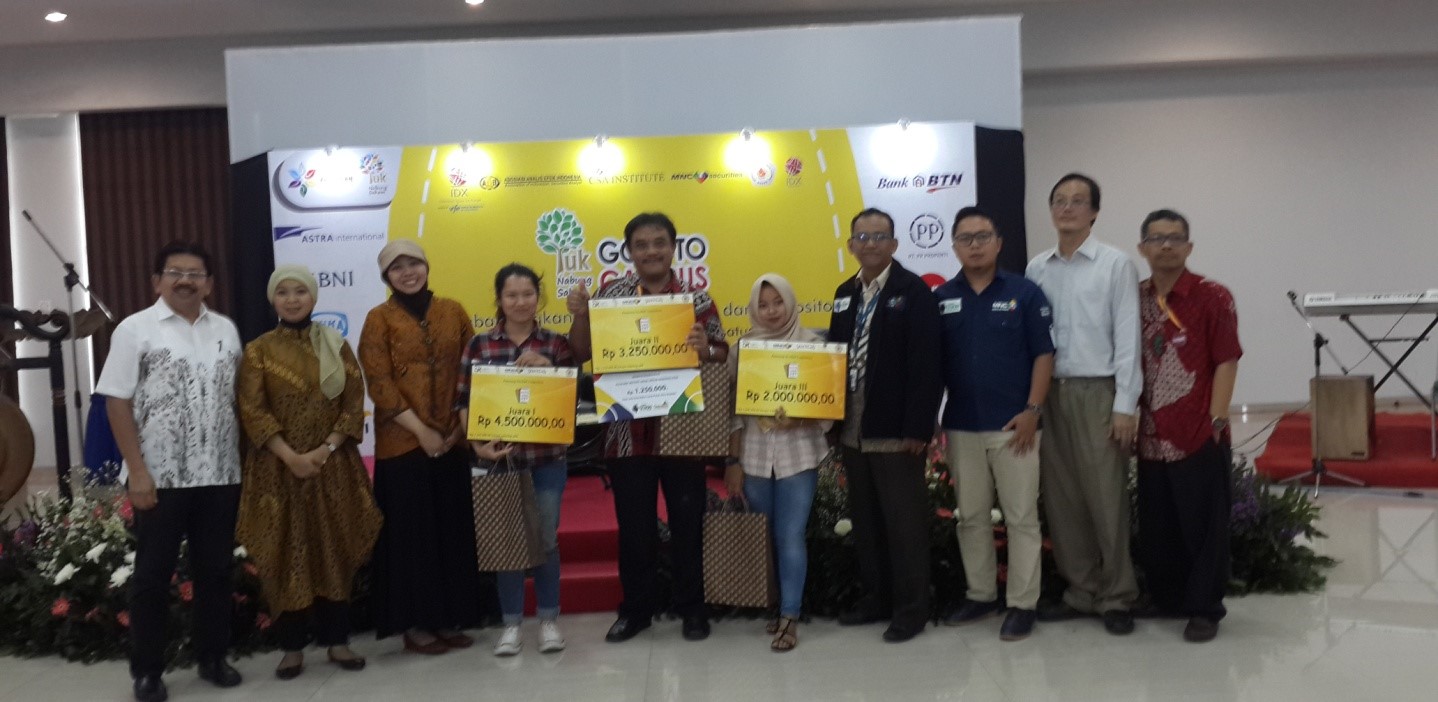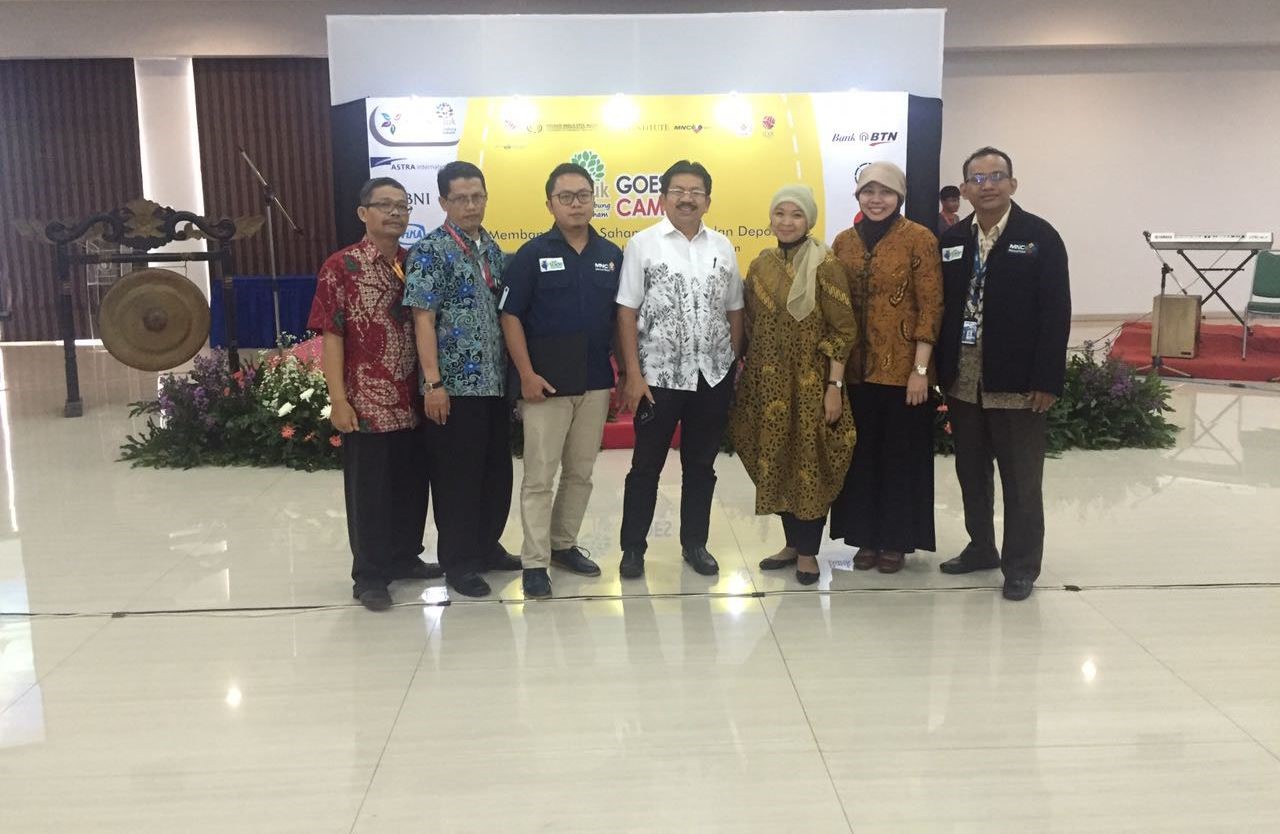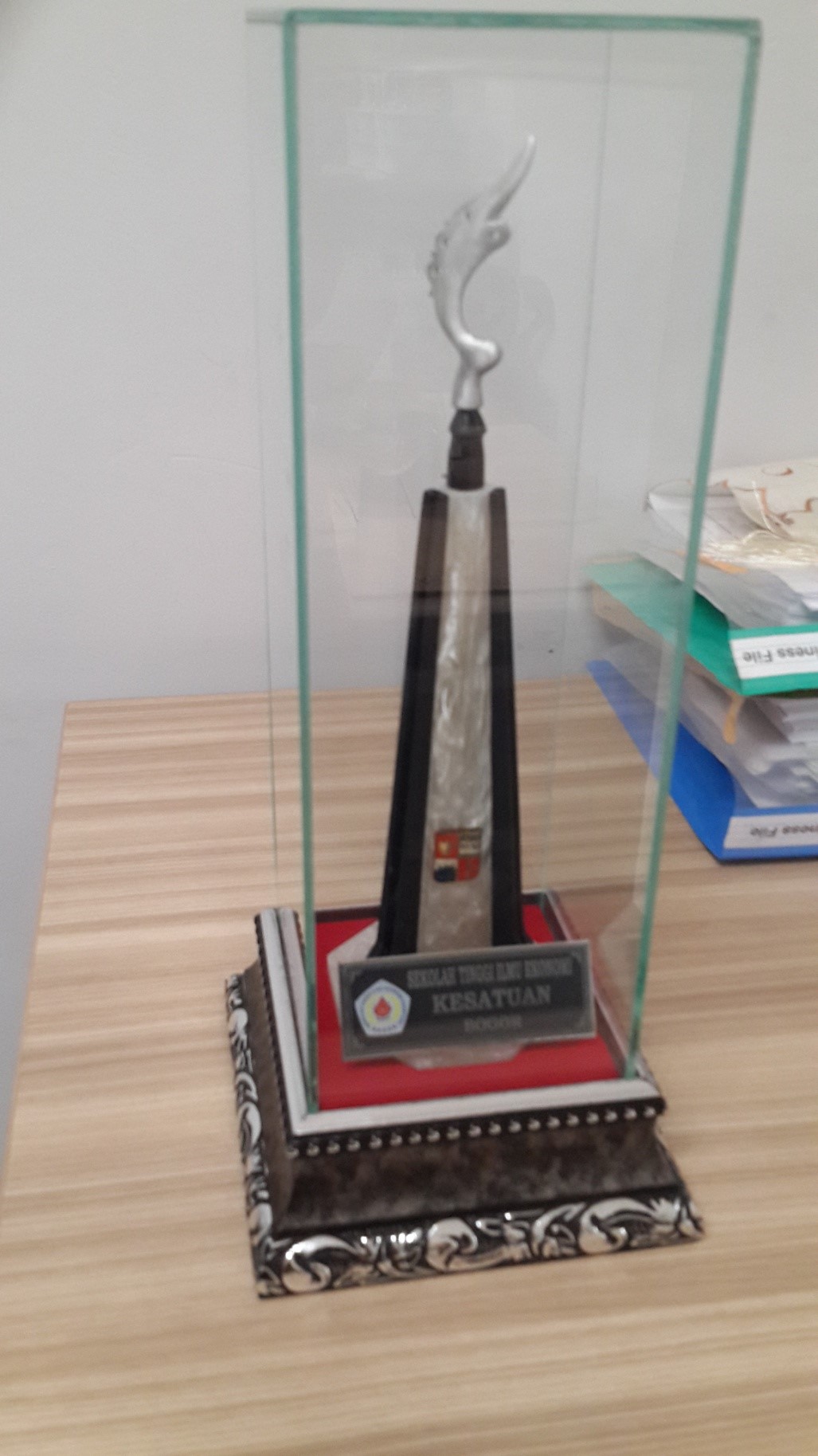 Plakat dari STIE Kesatuan Bogor  kepada Ibu Agustini SE.,MM CSA (Narasumber)