Company Visit Bursa Efek Indonesia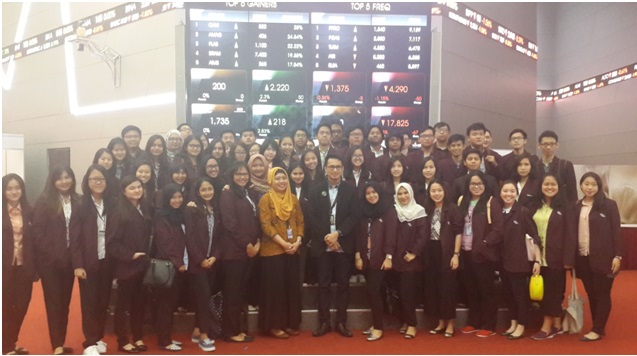 Pada hari Jumat tanggal 30 September 2016 mahasiswa Binusian 2020 jurusan Finance dibantu oleh UKM dari Finance Club (BNFC) yaitu Simon, Sherwin dan Hendry didampingi oleh Ibu Agustini (SCC-Investment Management), melakukan kunjungan ke Bursa Efek Indonesia. Acara berlangsung dari pukul 14.00 wib hingga pukul 16.00 wib.
Company Visit diadakan dalam rangka pembelajaran khususnya yang berkaitan dengan mata kuliah Introduction to Money and Capital Market .
Pada company visit kali ini Bursa Efek Indonesia yang dalam hal ini diwakili oleh Bapak Kemas Rumayar menjelaskan mengenai konsep investasi, proses transaksi perdagangan saham dan simulasi perdagangan saham.
Company visit ini banyak memberikan manfaat  bagi mahasiswa Binus antara lain memahami konsep berinvestasi khususnya di saham, melakukan dummy simulasi transaksi jual beli saham dan mengerti bagaimana membaca trading platform.
Acara kunjungan (company visit) direncanakan akan menjadi agenda rutin tahunan bagi mahasiswa semester satu yang dapat menambah pengetahuan (knowledge) mahasiswa tentang konsep berinvestasi.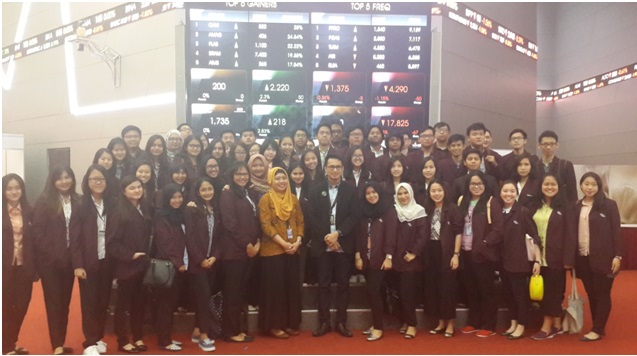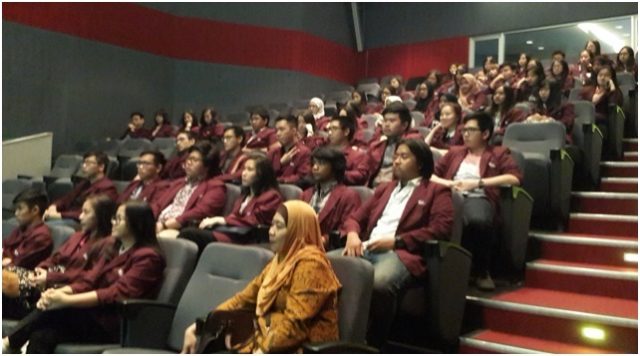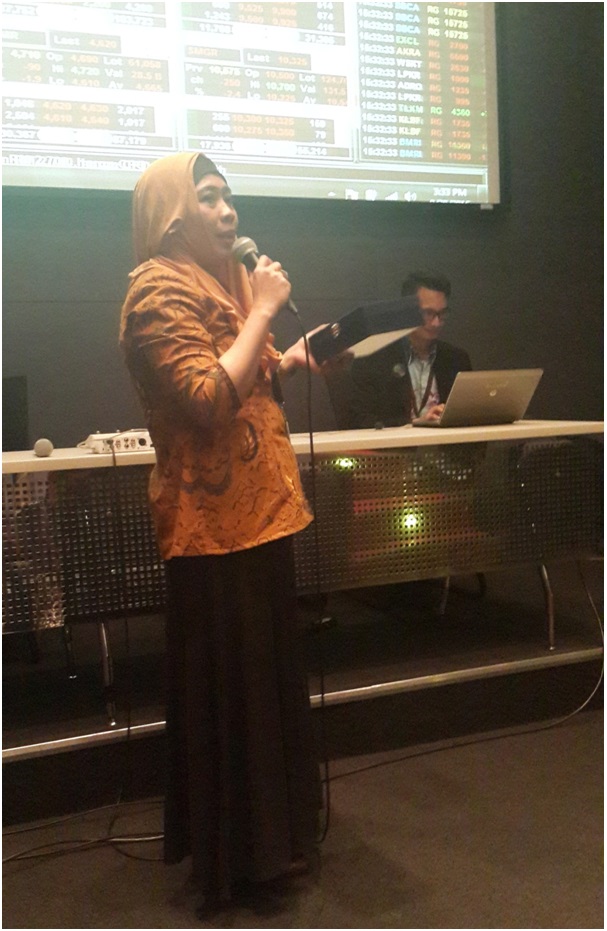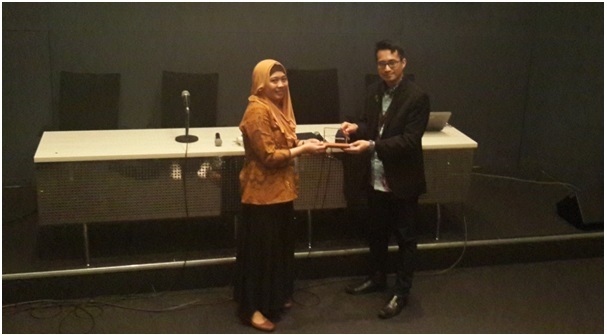 Penyerahan Plakat dari Binus Univ – Bursa Efek Indonesia (BEI)
Report By :
Agustini SE.,MM