Ayo Daftarkan Dirimu Di Mock Exam ICAEW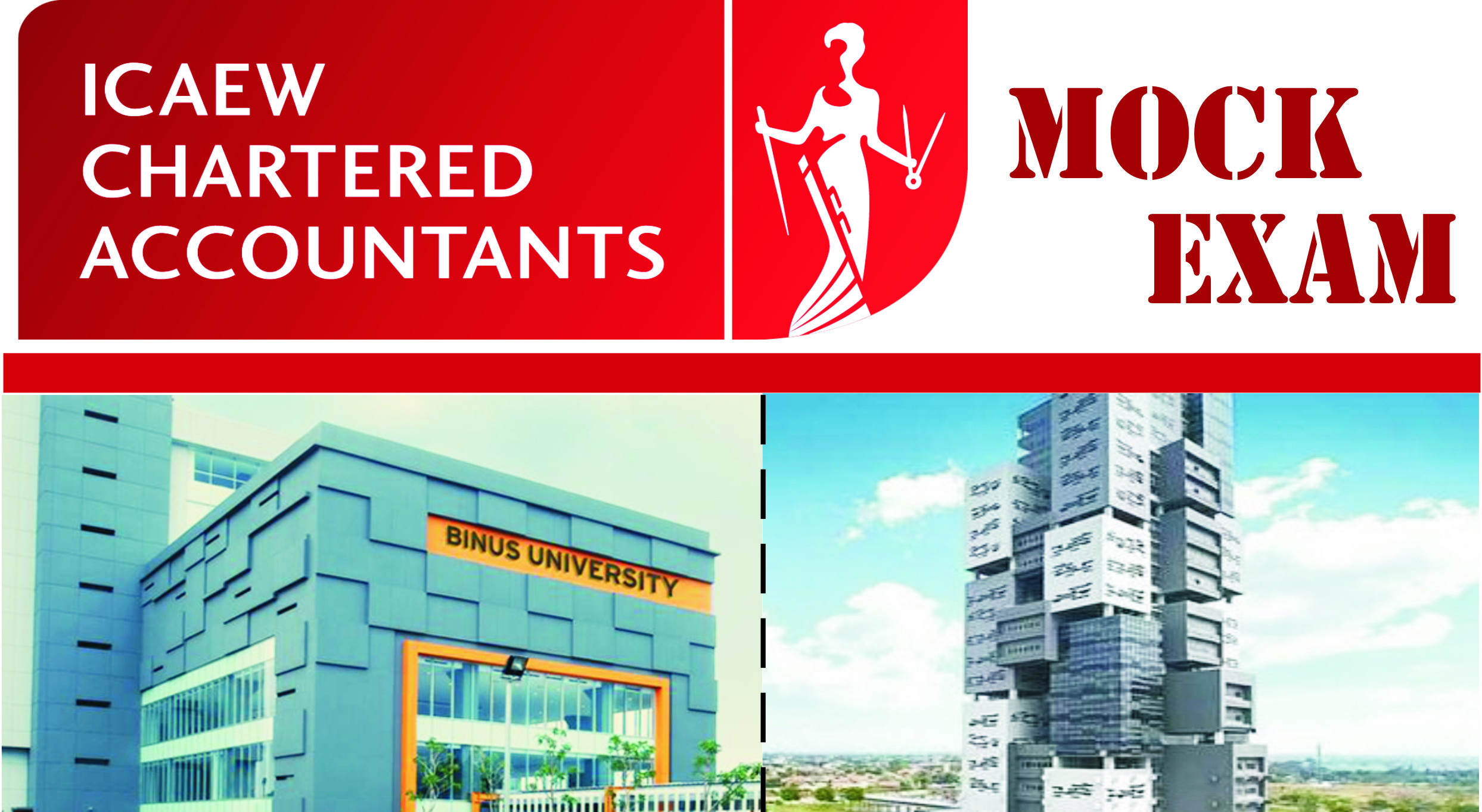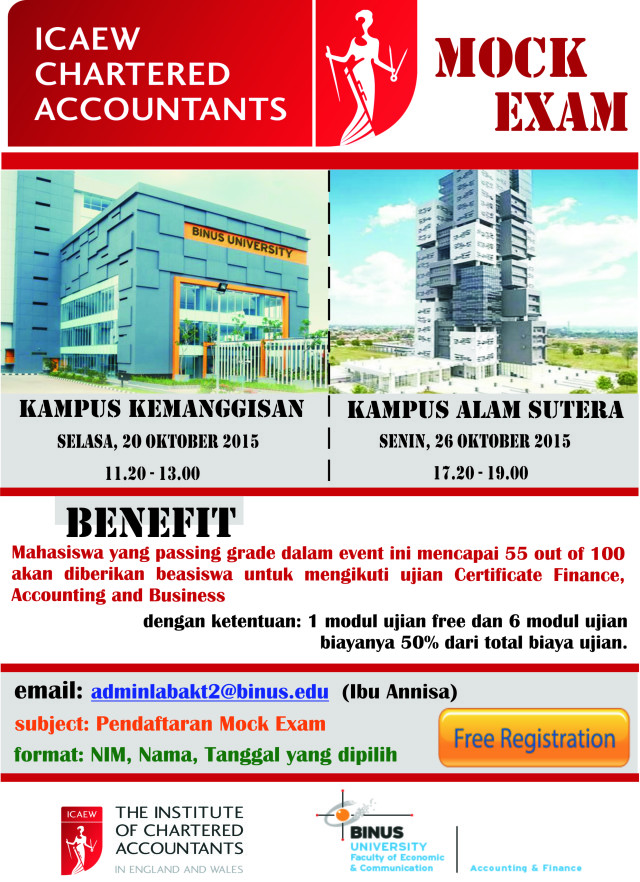 Jurusan Accounting and Finance Binus University bekerja sama dengan ICAEW akan mengadakan kegiatan Mock Exam. Kegiatan tersebut akan dilaksanakan di 2 tempat yaitu:
Selasa, 20 October, 11.20-13.00 di Kampus Kemanggisan (Ruang 421 & 423 Kampus Anggrek), serta
Senin, 26 October, 17.20 – 19.00 di Kampus Alam Sutera (Ruang 0505).
Event ini tidak dipungut biaya apapun.
Adapun benefit dari event ini adalah jika passing grade pada event ini mencapai 55 out of 100, Mahasiswa akan diberikan beasiswa untuk mengikuti ujian Certificate Finance, Accounting and Biusiness, dengan ketentuan: 1 modul ujian free dan 6 modul ujian biayanya 50% dari total biaya ujian.
Jika semua ujian ini sudah diikuti, maka Anda berhak mendapatkan gelar Certificate of Finance, Accounting and Business (CFAB).
Informasi lebih detil tentang CFAB bisa dilihat pada link berikut: http://careers.icaew.com/university-students-graduates/train-for-the-aca/Certificate-in-finance-accounting-business atau http://www.icaew.com/en/qualifications-and-programmes/cfab
Kemudian untuk Konfirmasi pendaftaran bisa dilakukan dengan email ke Ibu Annisa (email: adminlabakt2@binus.edu), subject: Pendaftaran Mock Exam. Mohon disebutkan: NIM, Nama dan tanggal yang dipilih.
Daftarkan diri Anda segera!