Rapat Kerja Asisten Dosen Semester Ganjil 2015/2016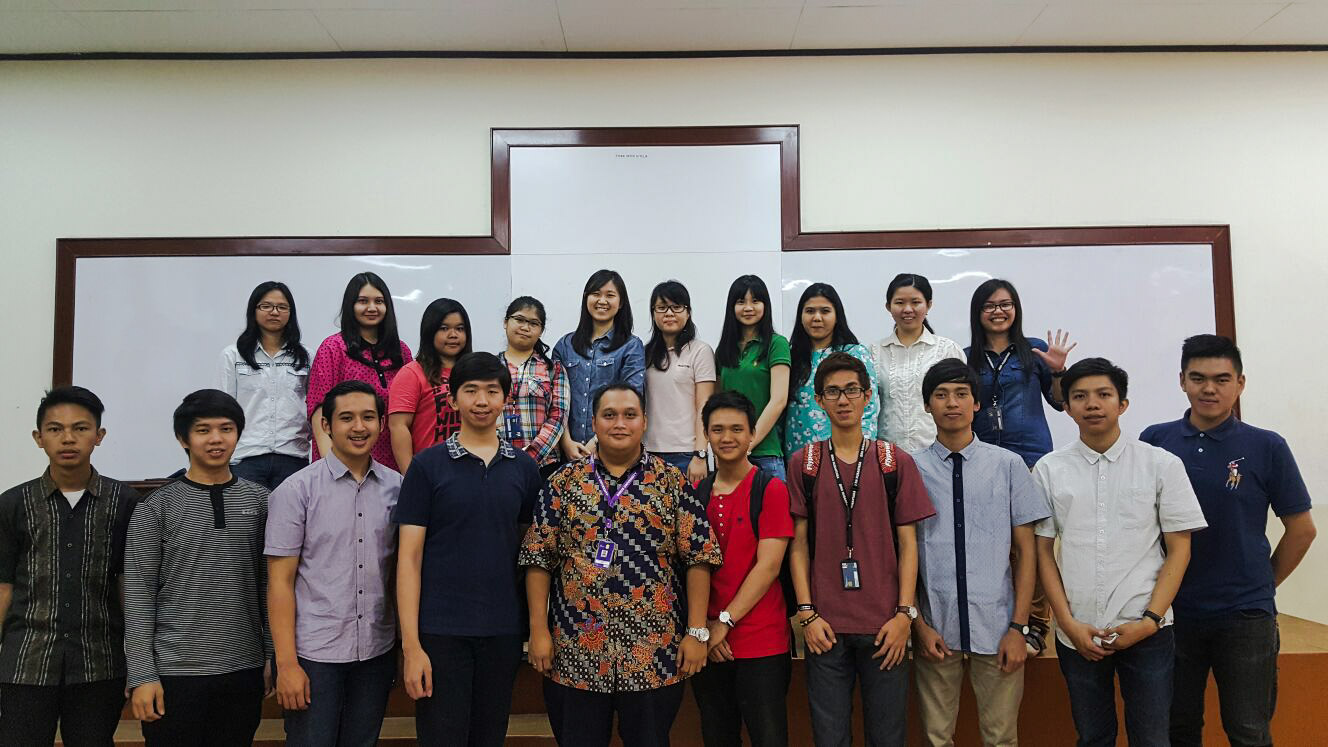 Lembaran semester yang baru telah dimulai. Tak terasa waktu berjalan dengan cepat dan sudah melewati minggu ketiga perkuliahan. Segala aktivitas asistensi juga berjalan dengan lancar. Sabtu (10/10/2015) diadakanlah rapat kerja asisten sekaligus pemberian penghargaan untuk asisten yang berprestasi.
Penghargaan asisten berprestasi digolongkan menjadi the 1st, 2nd, and 3rd oustanding assitant serta the most active assistant. Ini merupakan momen yang paling ditunggu-tunggu oleh semua asisten. Penghargaan ini juga diharapkan  dapat menjadi motivasi asisten dalam melakukan pekerjaannya dengan baik dan lebih aktif membantu pekerjaan Lab Akuntansi.
Acara Rapat Kerja diawali dengan kata sambutan oleh Head of Laboratory – Accounting and Finance, Bapak Aries Wicaksono, S.Kom., M.Ak. dan kemudian diisi dengan sesi motivasi oleh Vice Rector Student Affairs & Community Development, Bapak Drs. Andreas Chang, MBA.
Acara kemudian dilanjutkan dengan sesi diskusi sesama asisten dengan Pak Aries mengenai masalah-masalah yang dihadapi asisten dan beberapa masalah perlengkapan asistensi seperti seragam asisten. Ketika waktu menunjukkan pukul 15.00, acara berakhir dengan sesi foto bersama.
Asisten Lab Akuntansi BINUS University, ayo terus berjuang menjadi lebih baik! (hwaiting!)