ICAEW Datang Ke Binus University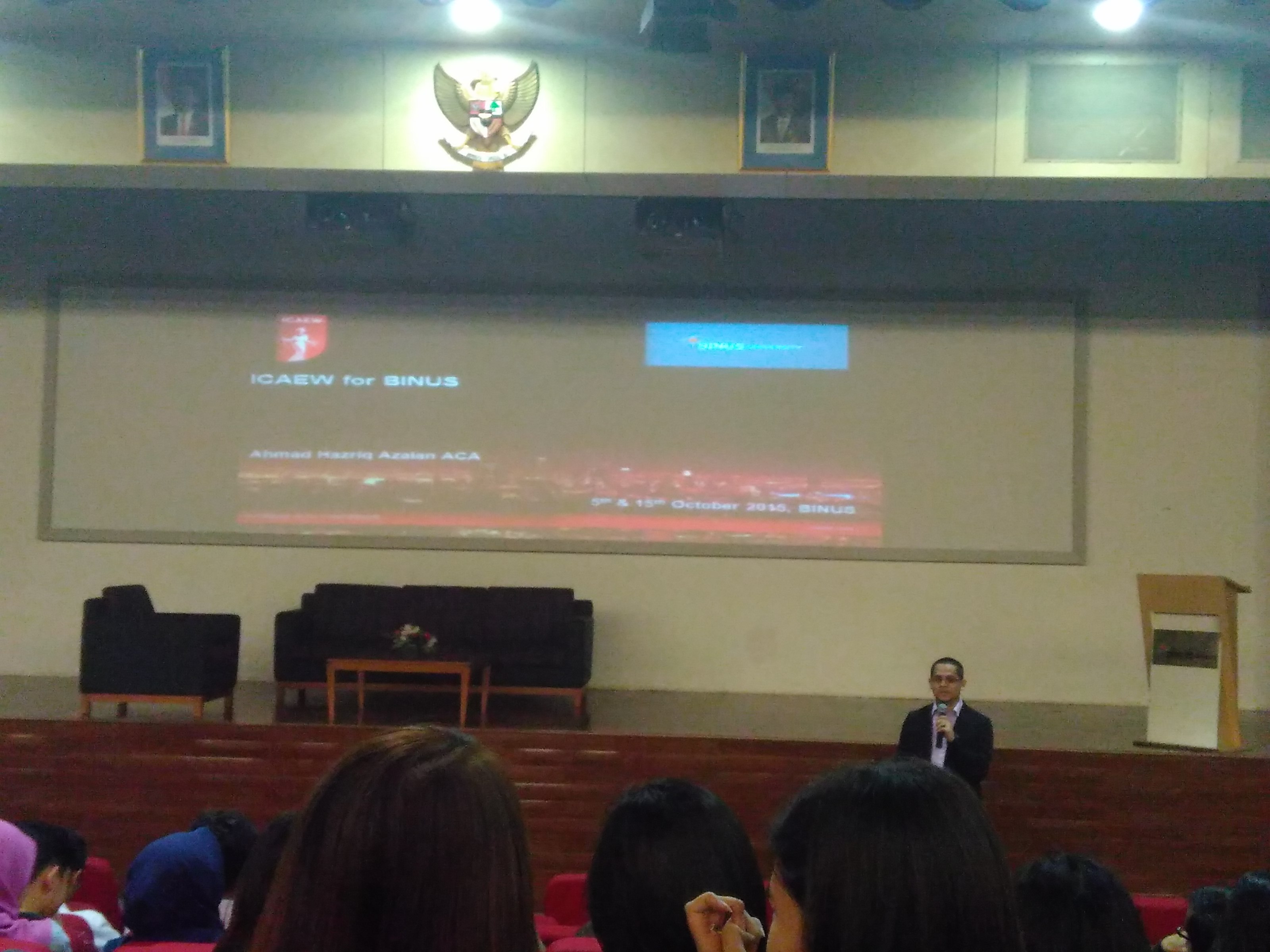 Institute of Chartered Accountants in England and Wales (ICAEW) adalah sebuah lembaga yang dibentuk pada tahun 1880.ICAEW memiliki 144.000 anggota, di mana lebih dari 15.000 anggota bertempat tinggal dan bekerja di luar Inggris. ICAEW juga memiliki 9.000 murid.

Dalam rangka memperluas jaringannya di Indonesia, ICAEW memperkenalkan diri ke Binus University melalui salah satu representatif  dari Malaysia. Sebagai mahasiswa jurusan Akuntansi dan Keuangan sangat penting bagi kita untuk menjadi seorang CA (Chartered Accountant) karena di mana-mana sangat dibutuhkan akuntan yang berkompetensi dan juga besertifikasi.