Mahasiswa Jurusan Akuntansi dan Keuangan Mendapatkan Apresiasi Atas Integritas dan Kejujuran Mereka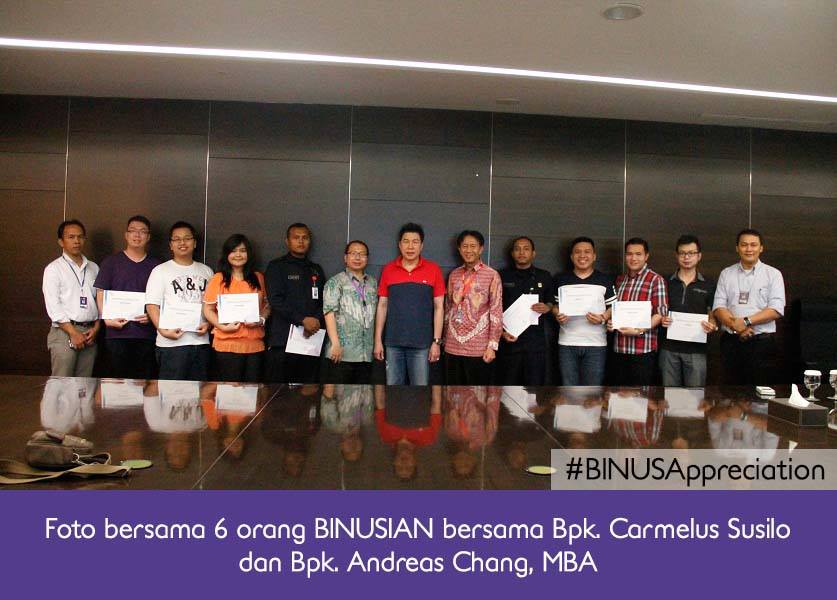 #BINUSAppreciation kali ini ditujukan buat 6 orang BINUSIAN (mahasiswa jurusan Akuntansi dan Keuangan) yang sudah menemukan dan mengembalikan dompet yang hilang milik Bapak Carmelus Susilo selaku Board Of Management BINUS UNIVERSITY pada tanggal 28 Agustus lalu. Mereka adalah Kingsen Yan, Anne Junitalia, Erlando Stevano, Lionel Andres Sandy, Wendy Wirawan, dan Michael Vhandrax.
Keenam mahasiswa ini mendapatkan "CERTIFICATE OF APPRECIATION" sebagai bentuk penghargaan dari Bapak Carmelus atas INTEGRITAS dan KEJUJURAN mereka. Kisah inspiratif yang patut dicontoh BINUSIAN yang lain.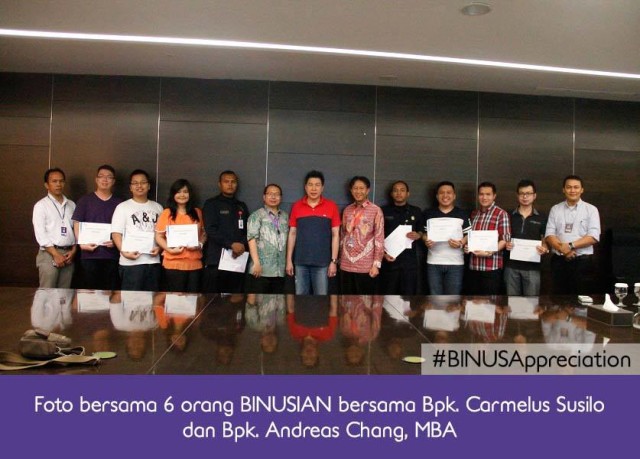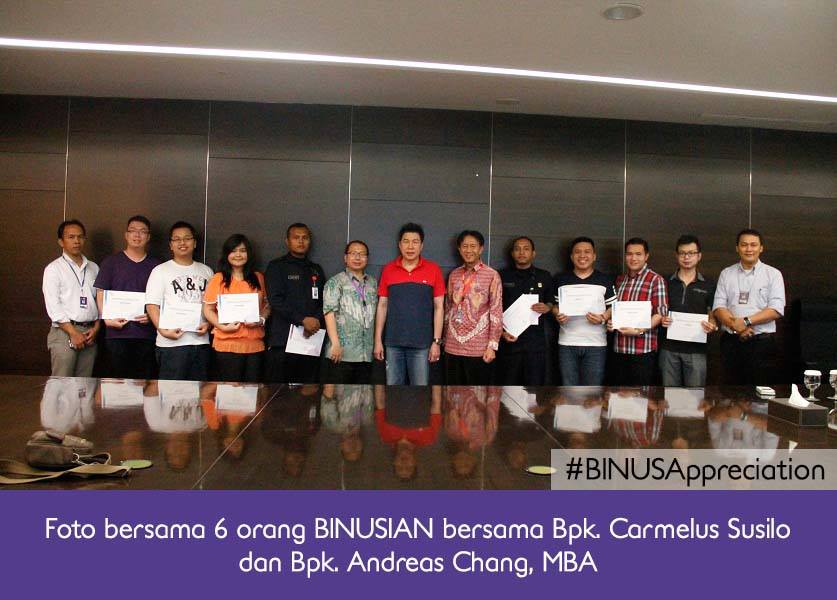 Sumber: official facebook Binus University