Prestasi Institute of Chartered Accountants in England and Wales (ICAEW) Regional Business Challenge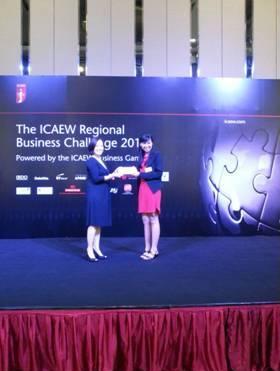 Kami dari Jurusan Akuntansi dan Keuangan Binus University ingin menyampaikan informasi mengenai prestasi mahasiswa kami yang cukup membanggakan dalam event lomba internasional.
Lomba ini diselenggarakan di Kuala Lumpur, Malaysia, dan diikuti oleh 24 tim dari berbagai universitas di Malaysia, Singapura, Vietnam dan Indonesia. Jurusan Akuntansi dan Keuangan Binus University diundang sebagai satu-satunya team perwakilan dari Indonesia yang terdiri dari 6 orang yaitu Ivana Beatrice (Akuntansi), Matthew Sebastian (Akuntansi), Steven Sebastian (Akuntansi), Errza Widhavian (Akuntansi), Florencia  Novita (Finance), Fabby Angelica (Finance) dengan pembimbing Ibu Yen Sun. Setelah melewati pengerjaan business case dengan tekanan yang cukup tinggi karena waktu yang diberikan hanya 1 jam 15 menit dengan berbagai jebakan. Akhirnya, mereka berhasil menjadi finalist, namun belum bisa meraih gelar juara dalam kompetisi ini. Sungguh membanggakan bahwa salah seorang mahasiswi yang bernama Ivana Beatrice berhasil menyabet gelar sebagai The Best Business Case Presenter. Mengikuti lomba ini sudah menjadi kehormatan bagi mahasiswa jurusan Akuntansi karena ICAEW secara khusus mengundang BINUS sebagai wakil Indonesia dan membiayai semua pengeluaran  perjalanan (termasuk tiket, transportasi dan hotel akomodasi bintang lima) selama di Malaysia.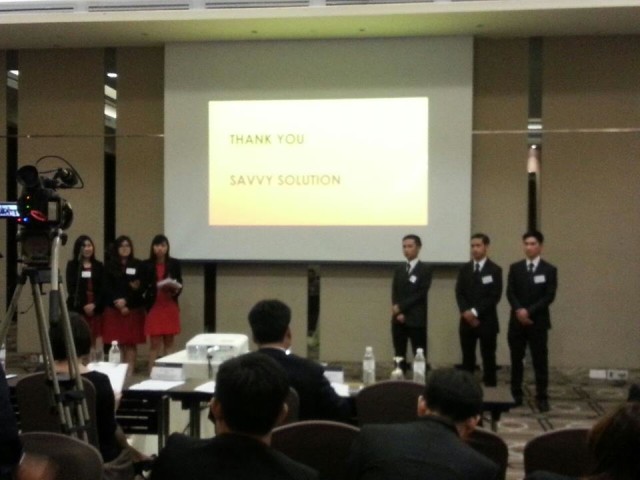 Tambahan kutipan dari Ivana langsung, "Another almost there for Europe trip prize, yet i am super grateful for this one. Super thankful to be part of Team Savvy Solution of Binus Uni as the only team representative from Indonesia invited and fully-sponsored in the ICAEW Business Challenge Kuala Lumpur 2015.
We may not win the ultimate prize yet we have the best of time here. Cannot expect how much i can learn from the super kind and funny kiddos (bocah" kesayangan yang baru). Can't believe that i finally snatched a title of 'Best Speaker'. It is not the prize that made me happiest, it is the memories and moments spent with the best supportive people. Putting on smilling, grinning, and proud expressions to those people is the best part, the one that makes me happiest, proudest, and most grateful. Cant ever thank them enough.. especially my super mentor Miss Yen Sun and team mates Steven Sebastian Florencia Novita Fabby Angelica Matthew Sebastian Tjahaya and Errza!"