Dua Mahasiswi Binus University Jurusan Akuntansi Menggores Prestasi Lomba Debat Bahasa Mandarin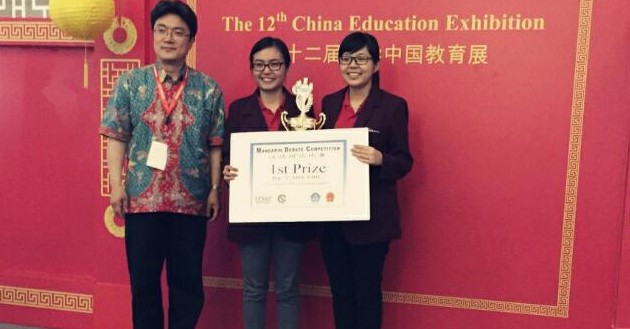 Pada tanggal 28 Mei 2015, sebuah organisasi yang bernama Ticket Station yang memiliki hubungan kerja sama dengan Departemen Pendidikan di China mengadakan The 12th China Education Exhibition di Universitas Indonesia dan dimeriahkan dengan kedatangan pejabat tinggi terutama kedatangan Wakil Perdana Menteri Republik Rakyat Tiongkok Y.M Madam Liu Yandong.
Untuk memeriahkan pameran pendidikan tersebut dan melihat kemampuan berbahasa Mandarin mahasiswa Indonesia, Ticket Station mengadakan lomba debat Bahasa Mandarin yang diikuti oleh Binus University, Universitas Katholik Maranatha, Trisakti School of Management dan Universitas Al Alzar.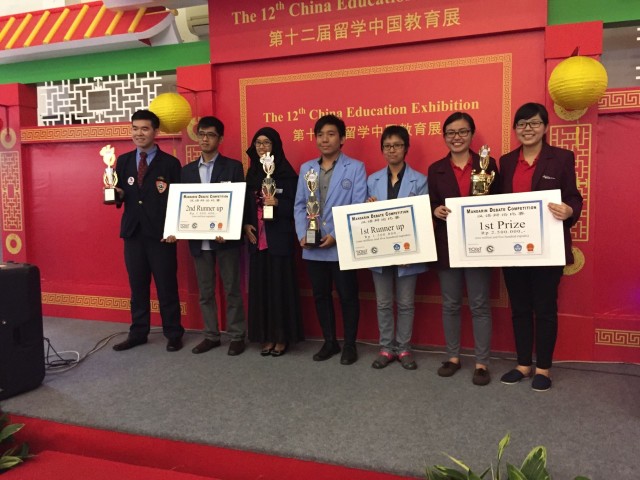 Dua mahasiswi jurusan Akuntansi dan Keuangan yang bernama Mijane (1601236025) dan Sendy Pan (1801423521) mewakili Binus University dalam lomba tersebut dan berhasil meraih juara pertama. Meskipun kedua mahasiswi merupakan mahasiswi jurusan Akuntansi dan Keuangan, mereka juga cukup handal dalam berbahasa Mandarin.