Rapat Evaluasi Asisten Semester Ganjil 2014/2015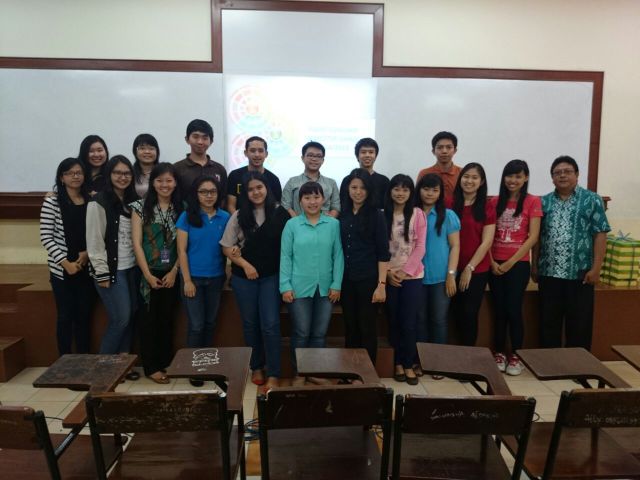 Selain tanggung jawab asisten lab Akuntansi dalam hal mengajar, di akhir periode semester para asisten harus melakukan rapat evaluasi, dimana evaluasi diadakan dengan tujuan untuk mengetahui kekurangan-kekurangan dari masing-masing asisten, dan meningkatkan hal-hal yang baik yang sudah dicapai oleh asisten.
Rapat yang diadakan pada Rabu,18 Maret 2015 ini berlangsung di Kampus Syahdan, di ruang L1B dibuka oleh Ibu Theresia Lesmana, S.E selaku Head of Accounting Lab, dan juga dihadiri oleh Bpk. Stefanus Ariyanto, S.E, M.Ak, CPSAK selaku Head of Accounting and Finance Department adapun hal-hal yang dibahas adalah mengenai kinerja asisten, penilaian IKAA (Indeks Kinerja Aktivitas Asisten), kehadiran asisten, maupun input-input dari asisten yang berguna demi kemajuan lab Akuntansi.
Selain itu, dalam rapat yang berlangsung selama 2 jam ini juga diumumkan adanya 8 Asisten baru yang akan bertugas di semester genap 2014/2015, hasil pendaftaran dan tes asisten. Berikut nama-nama asisten baru tersebut:
A3701 – Devi Xena
A3702 – Kelvin Ng
A3703 – Astri Damayanti
A3704 – Edeline Wijaya
A3705 – Jessica Marseline
A3706 – Lusi Febrianti
A3707 – Helena Trixie
A3708 – Ari Jumadi Ahmad
Kemudian pada pukul 15.00, rapat ditutup dengan makan dan foto bersama