One Day Workshop to OCBC NISP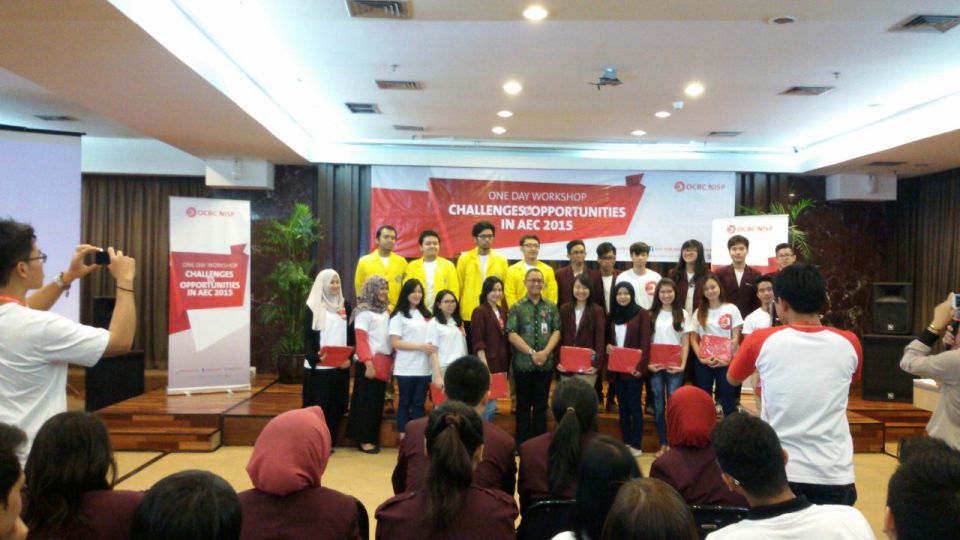 Indonesia tengah bersiap menghadapi Masyarakat Ekonomi ASEAN (MEA) 2015. Dampak terciptanya MEA adalah pasar bebas di bidang permodalan, barang dan jasa, serta tenaga kerja. Tujuan dibentuknya Masyarakat Ekonomi ASEAN (MEA) untuk meningkatkan stabilitas perekonomian di kawasan ASEAN, serta diharapkan mampu mengatasi masalah-masalah dibidang ekonomi antar negara ASEAN.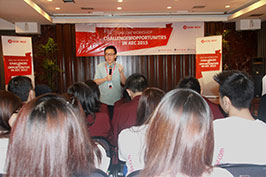 Dalam menghadapi tantangan MEA, Bank OCBC NISP mengadakan One Day Workshop di OCBC NISP Tower pada tanggal 12 Maret 2015. Dengan tema "Challenges and Opportunities in AEC 2015". Bank OCBC NISP mengundang 68 mahasiswa dari tiga universitas antara lain: Binus University, Universitas Indonesia dan Universitas Prasetiya Mulia untuk berpartisipasi dalam workshop ini sebagai salah program CSR OCBC NISP dalam edukasi.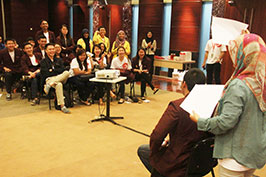 Mahasiswa Binus University yang ikut serta dalam workshop tersebut adalah Binusian 2016 dan 2017 dari Jurusan Finance.