Train the Trainers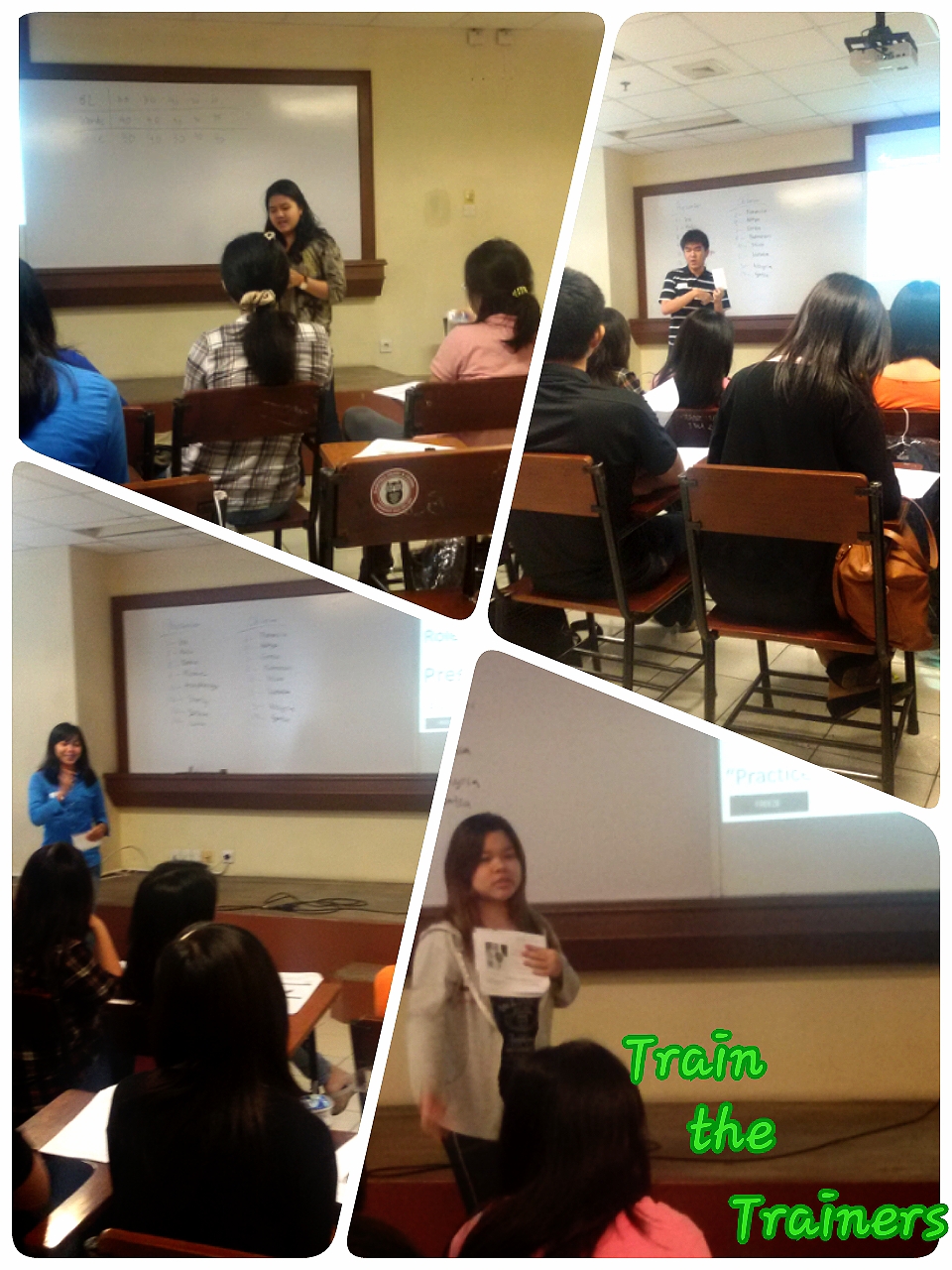 Dalam membentuk asisten dosen untuk periode 2014/2015, jurusan Akuntasi tidak melepas para asisten dosen baru begitu saja, namun jurusan menyiapkan berbagai pelatihan dalam rangka mempersiapkan asisten yang berkualitas. Salah satu dari berbagai pelatihan yang telah dilaksanakan adalah pelatihan yang berjudul "Train the Trainers", pelatihan ini berlangsung pada tanggal 12 Agustus 2014 sekitar pukul 14.00 – 17.30, di ruang 407 Kampus Anggrek. Adapun pembicara dalam pelatihan tersebut adalah Ibu Lisa E. Wong.
Rangkaian acara yang berlangsung diantaranya adalah
1. Proses Pelaksanaan Presentasi
2. Komunikasi dengan Peserta
3. Cara Menanggapi Pertanyaan
4. Kesimpulan
Setelah dilakukan pelatihan, diharapkan para asisten dosen yang baru dapat:
1. memperkirakan teknik presentasi yang baik dan benar
2. mendemonstrasikan teknik presentasi dengan baik dan benar
Berikut ini merupakan beberapa foto yang diambil saat acara berlangsung.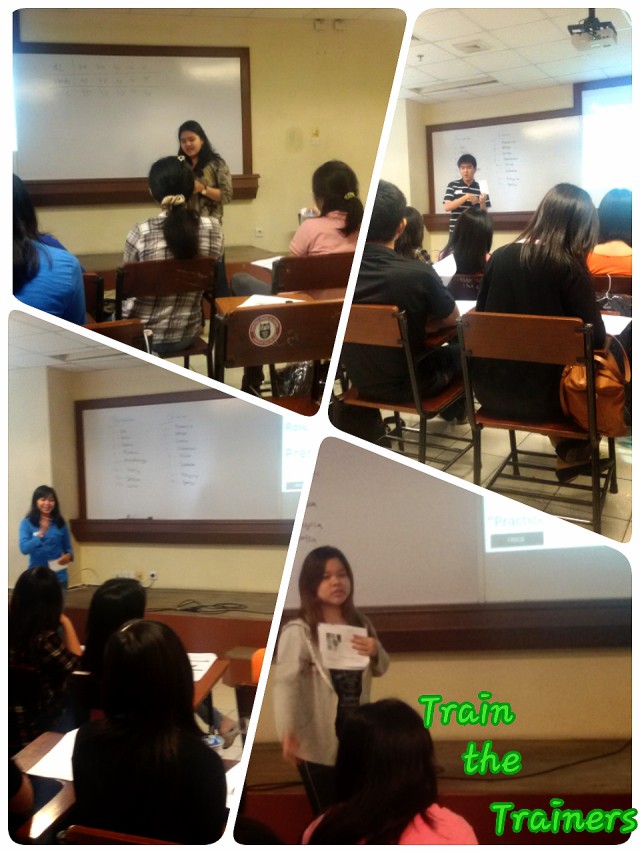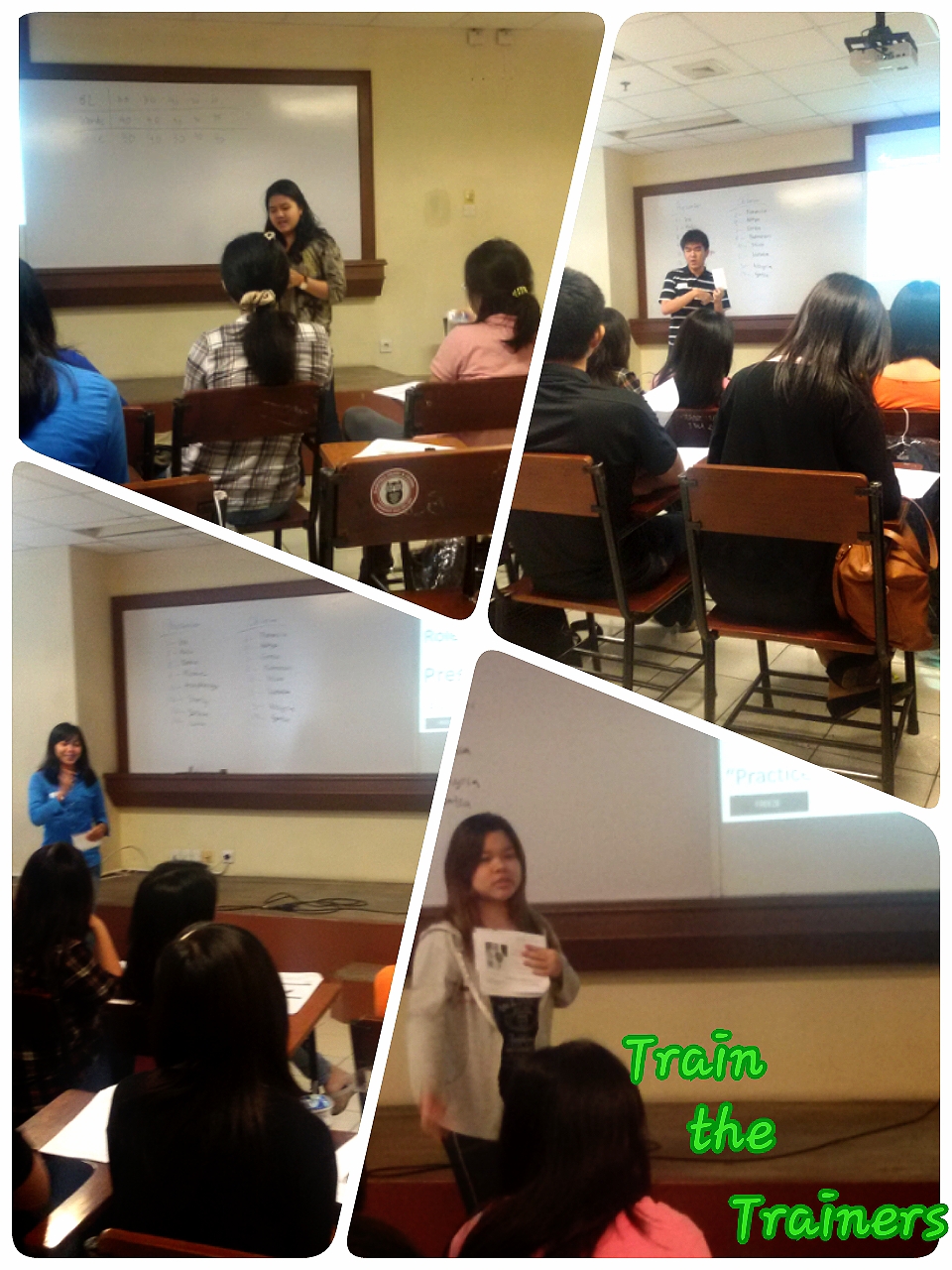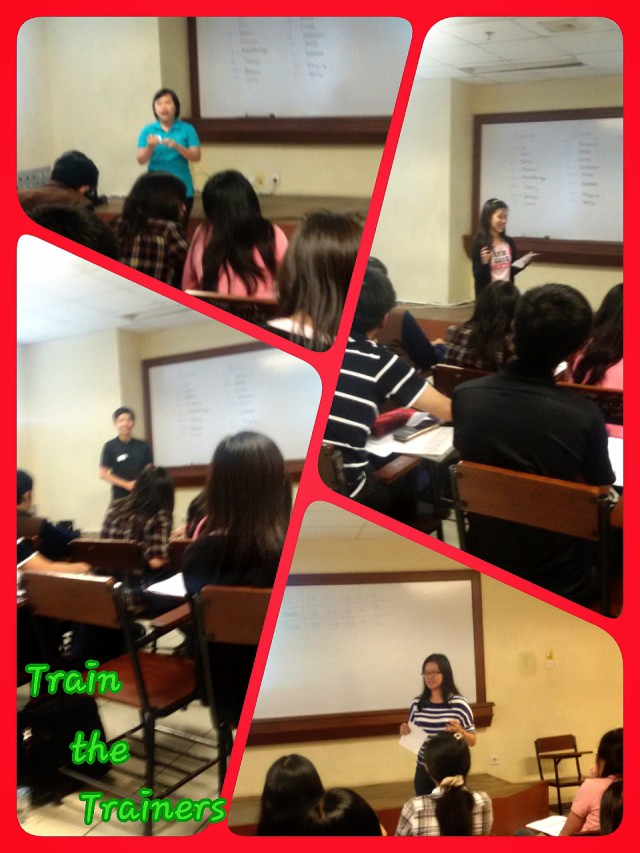 semoga bermanfaat yaaa temann2 😀