Teori dan Aplikasi Financial Management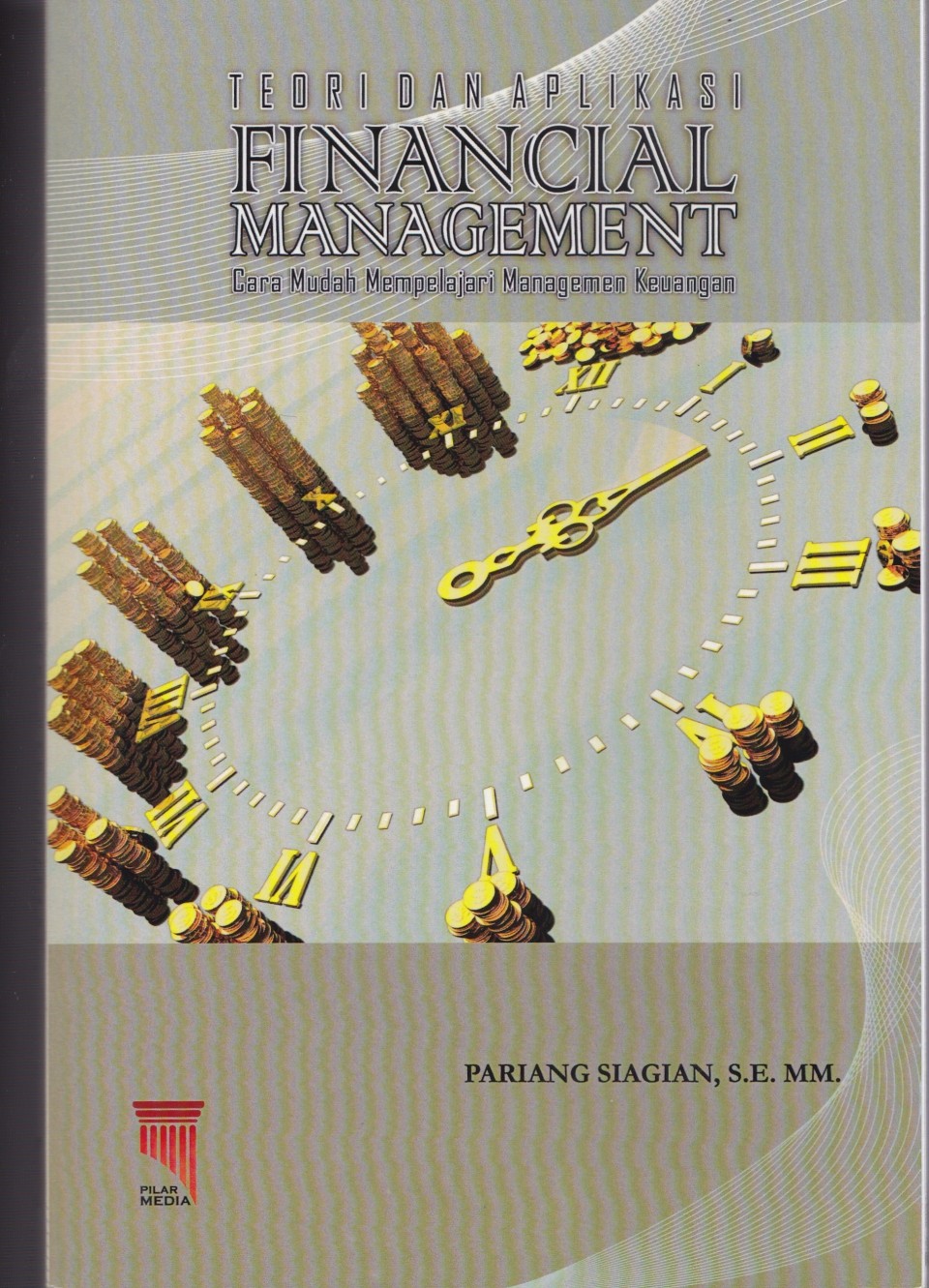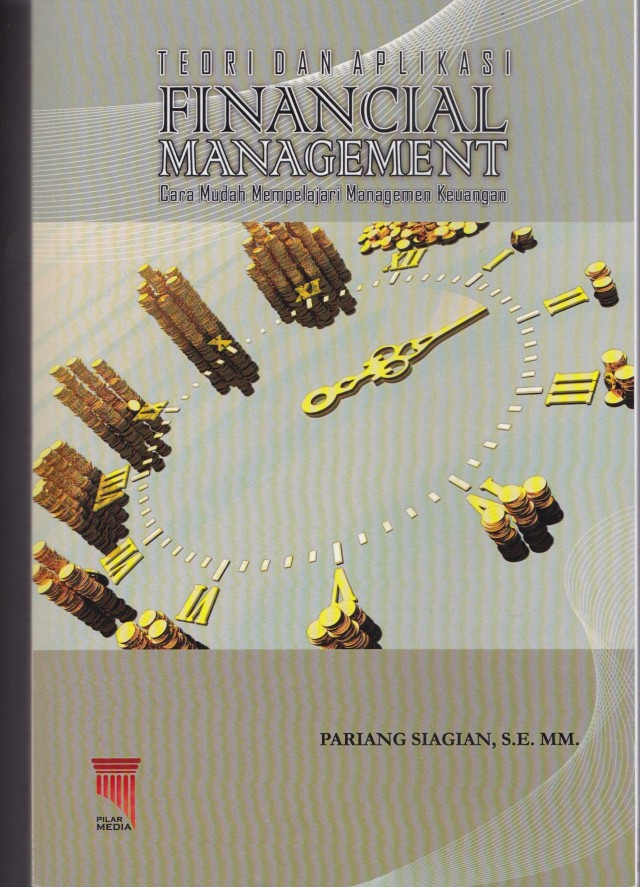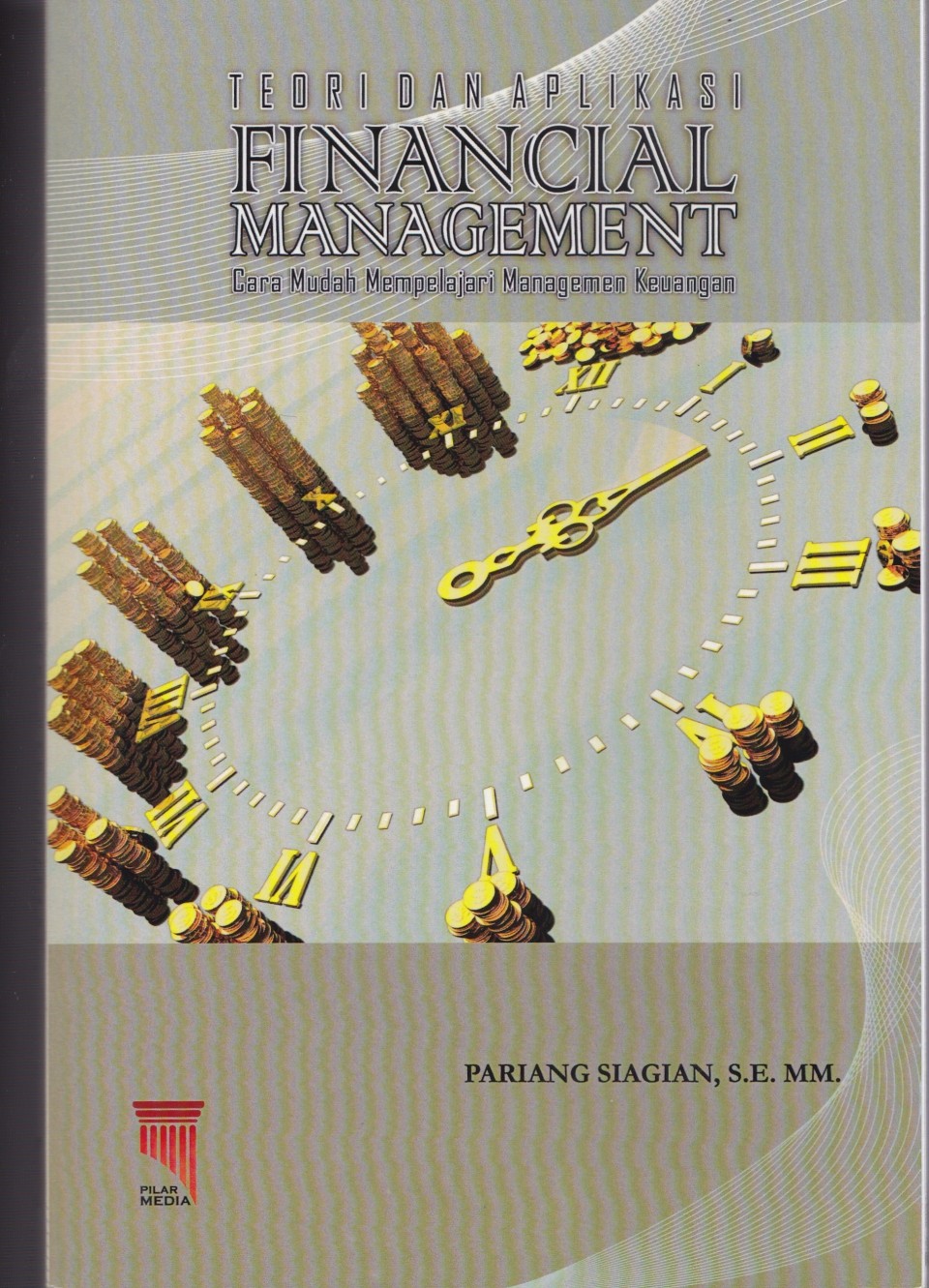 | | |
| --- | --- |
| Judul Buku | Teori dan Aplikasi Financial ManagementCara Mudah Mempelajari Managemen Keuangan |
| Penulis | Drs. Pariang Siagian, SE. Ak., MM. |
| Penerbit | Pilar Utama Mandiri, Desember 2013 |
Buku ini berisikan teori dan aplikasi yang berkaitan dengan manajemen keuangan. Buku ini sangat memudahkan pembaca, khususnya mahasiswa dan masyarakat umum dalam mendalami ilmu keuangan karena disajikan dengan bahasa yang praktis dan mudah dipahami. Selain itu, buku ini juga dapat membantu para pembacanya dalam menghadapi kesulitan berkaitan dengan pengelolaan keuangan karena buku ini disajikan dengan teori dan contoh soal-soal.
As a Senior Faculty Member at Accounting Department of Economic and Business Communication Faculty, Bina Nusantara University, Mr. Pariang Siagian has been dedicating as a lecturer in Accounting and Finance for more 20 years. I appreciate this text book and could be use as reference in Finance Science especially Finance Management subject for the student of Accounting Department. Good Luck !.
Stefanus Ariyanto, SE, M.Ak. (Head of Accounting Depart, Faculty of Economic and Business Communication, BINUS University).