2ND WORLD CONFERENCE ON ECONOMIC BUSINESS AND MANAGEMENT 25-27 APRIL 2013,TURKEY
M.Heykal SE.,M.Si ( Coordinator Research Accounting Department Binus University ) berkesempatan hadir dalam acara konferensi internasional ilmiah dengan tema" 2nd World Conference On Economic Business Management " pada  tanggal 25-27 April 2013.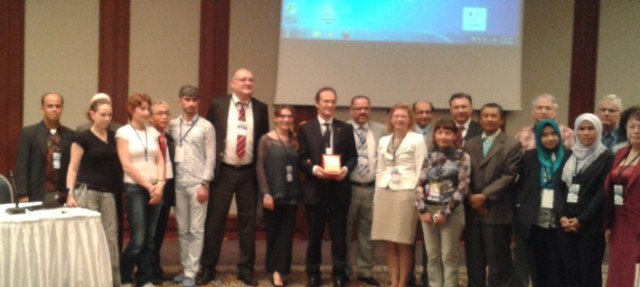 Penelitian yang dipresentasikan merupakan hasil penelitian yang telah dilakukan  oleh  M. Heykal SE.,M.Si, Pariang Siagian SE, MM dan Iswandi Idris, SE.,Ak.MM dosen-dosen jurusan Akuntansi dan Keuangan Binus University.
2nd World Conference on Economic Business and Management diselenggarakan oleh beberapa konsorsium perguruan tinggi, yaitu Zirve University, Bahcesehir University, Near East University, Eastern Mediterranian University, serta Bucharest Academy Of Economic Studies. Seluruh perguruan tinggi yang ada di awal bagian merupakan perguruan tinggi yang berada di Turki dan juga Siprus Utara. Adapun organizing committee konferensi dilakukan oleh Academic World Eduaction and Research Center.
Kegiatan konferensi dilakukan di Sentido Zeynep Hotel, suatu hotel bintang 5 yang berada di daerah Zeynep, Belek, Antalya, Turki. Antalya merupakan suatu provinsi yang berada di dekat laut tengah yang dapat dicapai dengan penerbangan selama satu jam 10 menit dari Istanbul.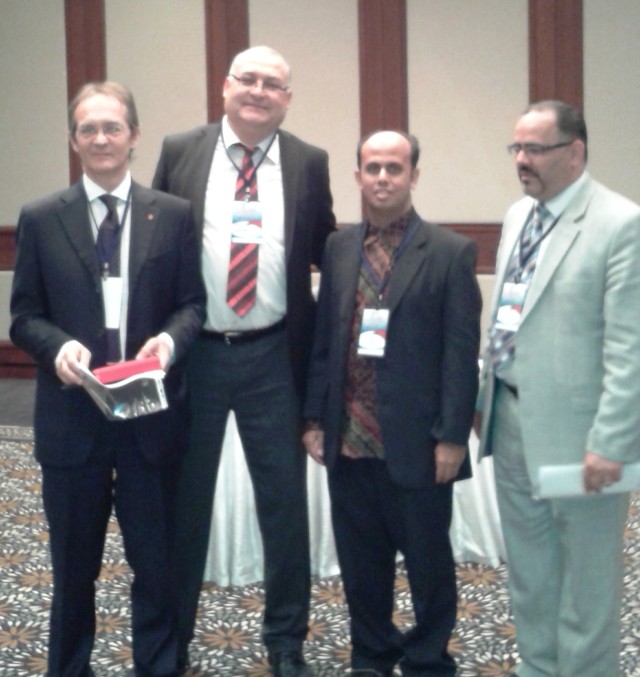 Acara yang berlangsung selama tiga hari ini ,  dimulai pada hari Kamis, 25 April 2013 dengan pidato pembukaan dari Prof Huseyin Uzunboylu dari Near East University, Cyprus yang diikuti dengan keynote speech yang disampaikan oleh Prof Dr Giuseppe Ciccarone, dari Sapienza University Roma Italia . Beliau menyampaikan materi tentang Imperfect Rationality and Macroecnomics.
Dilanjutkan dengan rangkaian acara presentasi makalah penelitian dari berbagai pihak dilakukan. Para pemakalah yang hadir diantaranya berasal dari berbagai perguruan tinggi dan juga lembaga akademik dari negara-negara seperti Turki, Rumania, Iran, Korea Selatan, Taiwan, Malaysia, Yordania, dan juga beberapa negara yang dikategorikan dahulu sebagai Eropa Timur, seperti Polandia, Russia, dan juga Hungaria, serta Israel.
Dari Indonesia yang hadir dalam acara tersebut hanya perwakilan dari jurusan Akuntansi dan Keuangan Binus University M. Heykal SE.,M.Si. Adapun berbagai materi yang disampaikan antara lain adalah tentang ekonomi, bisnis, akuntansi dan perpajakan,keuangan,e-marketing, dan masih banyak lagi.
Pada hari terakhir konferensi, sebagai sarana sosialisasi diantara para peserta, kami semua diajak untuk melihat berbagai tempat bersejarah di kawasan Antalya, seperti Side, Aspendos, air terjun Manavgat, dan juga melihat kota-kota kecil khas Turki  yaitu Kadriye dan Belek, di kawasan Antalya.
Mohamad Heykal
Faculty Member-RC Accounting & Finance Binus University