Rio sebagai "Best of the Best" Buddy Coordinator untuk FEP Binusian 2015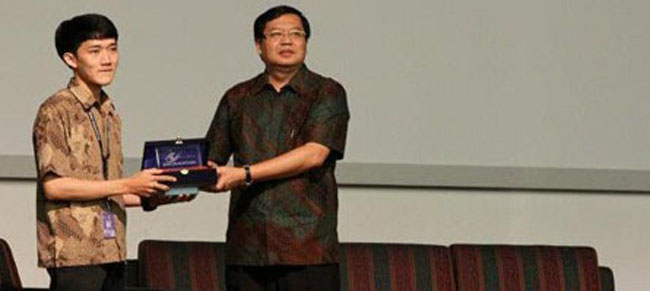 Selamat untuk Rio Mahesa Putra mahasiswa jurusan Akuntansi Binusian 2012 yang 2 minggu lalu terpilih sebagai "Best of the Best" Buddy Coordinator (BC) untuk program FEP (Freshmen Enrichment Program) perioda tahun 2015. Prestasi ini sangat membanggakan bagi kita semua, karena untuk menjadi "Best of the Best" begitu banyak persyaratan dan aturan yang harus dipenuhi oleh Rio. Buddy Coordinator adalah sebuah program mentoring dan asistensi oleh para senior di kampus BINUS University kepada para mahasiswa baru (freshmen). Selain membimbing para mahasiswa baru di 4-5 minggu program FEP, ia juga menjadi BC selama 1 semester untuk 20-30 mahasiswa baru, agar mereka bisa lebih mudah beradaptasi di lingkungan barunya.
Sekali lagi selamat buat Rio! Semoga semakin sukses dalam karier dan masa depannya. Semoga ini juga bisa menjadi motivasi bagi junior-juniornya Rio agar bisa mengikuti jejaknya untuk menjadi BC yang hebat!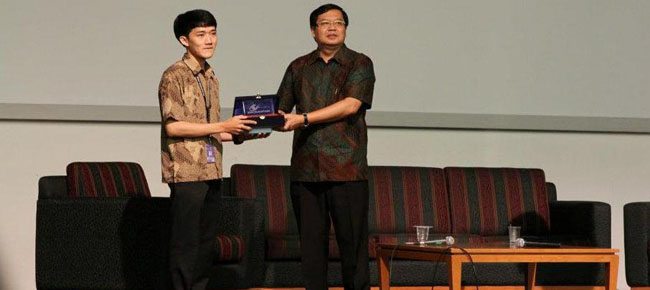 Keterangan foto: Rio menerima plakat & piagam penghargaan beserta Ipod Shuffle terbaru dan Netbook dari Rektor BINUS University, Prof. DR. Ir. Harjanto Prabowo, MM