Briefing Persiapan Test Ernst & Young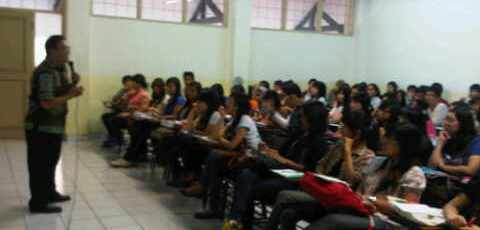 EY salah satu dari Kantor Akuntan Publik Terbesar di Indonesia kembali mengundang mahasiswa Binus untuk mengikuti test seleksi Auditor pada bulan Maret 2012. Untuk mendukung mahasiswa yang akan mengikuti tes ini, Jurusan Akuntansi UBINUS  memberikan brefing  yang diselenggarakan pada Rabu, 29 Februari 2012 di ruang K3D Kampus Syahdan UBINUS . Briefing yang diberikan oleh Stefanus Ariyanto ( Head of Accounting Laboratory) berisi tips dan trick  mengerjakan soal-soal, update materi Akuntansi , peranan auditor dan materi lainnya. Briefing ini diikuti lebih dari 100 mahasiswa akuntansi.
Prepare for the Chalenge !!!