HIMA Excursion to Singapore – Moment for Modern Economic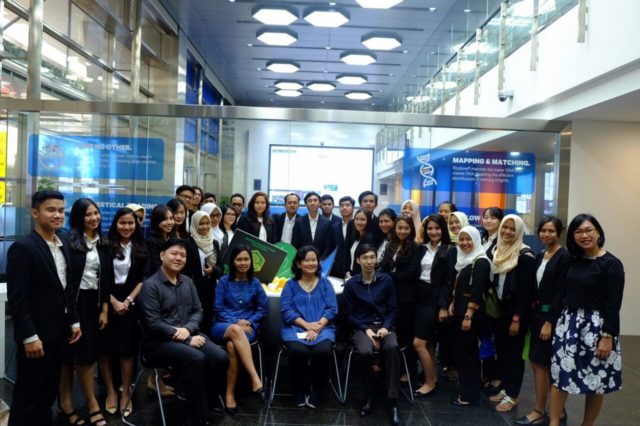 Untuk meningkatkan wawasan dan partisipasi dalam rangka MEA (Masyarakat Ekonomi Asia), kami mengadakan short course ke Singapura. Program ini diikuti 32 mahasiswa dan 2 dosen pendamping yaitu Ibu Kartika Dewi dan Ibu Lusianah. Berikut adalah ringkasan perjalanan kami.
Padatanggal 5 – 9 September 2016 Himpunan Mahasiswa Akuntansi (HIMA) melaksanakan kegiatan ekskursike Negara Singapura. Kegiatan selama 5 hari ini mengangkat tema "moment for modern economic". Dimana kami berharap memperoleh gambaran tentang bagaimana perekonomian modern, serta jalur – jalur komptensi yang dapat diperolehs etelah lulus dari program S1. Selama di Singapura, HIMA berkesempatan mengunjungi beberapa perusahaan dan Universitas yang berada disana.
Hari Pertama
Kami berangkat pada tanggal 9 – September – 2016 pada pukul 11.00 WIB. Setibanya di Singapura, kami diajak berkeliling dan mengunjungi berbagai landmark yang terdapat di Singapura seperti Merlion dan Garden by the Bay.
Hari Kedua
Pada hari kedua, kami berkesempatan mengunjungi salah satu perusahaan tekhnologi terkemuka di dunia, yaitu Microsoft. Pegawai Microsoft menggunakan tekhnologi yang sangat modern dalam menjalankan aktvitas mereka. Di Microsoft kami belajar bagaimana tekhnologi dapat membantu meningkatkan produktivitas kita. Salah satunya adalah berbagai fitur yang ditawarkan pada program Office 365. Dimana, kita bisa membuat CV, presentasi, dengan sangat mudah dan interaktif.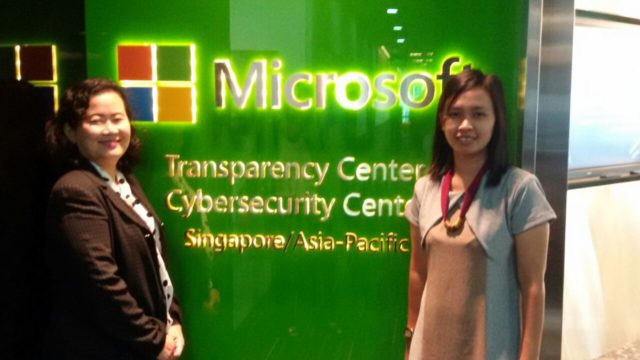 Kunjungan kedua pada hari pertama adalah ICAEW. ICAEW merupakan sebuah organisasi yang menawarkan sertifikasi internasional pada bidang profesi Akuntansi. Disana kami belajar pentingnya dari sertifikasi pada bidang akuntansi. Dan salah satu manfaat dari sertifikasi berstandar internasional adalah, kita bisa bekerja di berbagai Negara di dunia.
Hari Ketiga
Pada hari ketiga kami mengunjungi salah satu universitas ternama di Singapura, yaitu SP Jain School of Global Management. SP Jain School of Global Management memiliki empat kampus yang berada di empat Negara yang berbeda, Singapura, Dubai, Australia, dan India. Sesuai dengann namanya, SP Jain menawarkan pendidikan S1 dan S2 yang berorientasi global. Setiap mahasiswa akan ditempatkan di tiga kampus dan di tiga negara yang berbeda.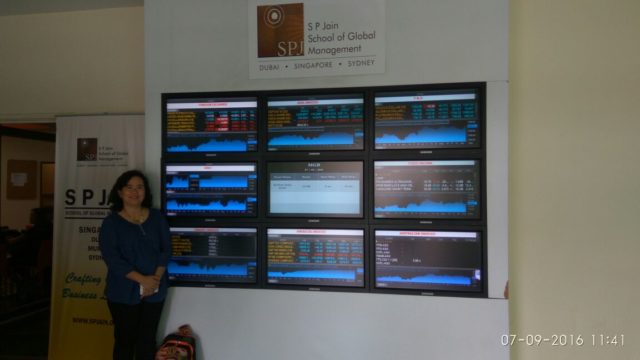 Setelah selesai dari SP Jain School of Global Management, kami mengunjungi Perusahaan Six Capital. Six Capital merupakan perusahaan investasi. Yang menjadi focus utama Six Capital Singapura adalah perdangangan valuta asing, terutama Poundsterling dan USD. Disana kami dikenalkan software dari Six Capital yaitu Vision Alpha, dimana pengguna program Vision Alpha dapat belajar mengenai pasar valuta asing, dan mencoba memprediksi pergerakan dari pasar valuta asing.
Hari Keempat
Hari keempat menjadi hari bersenang – senang bagi kami. Bila sebelumnya kami mengunjungi Perusahaan dan Universitas, pada hari keempat kami mengunjungi Universal Studio Singapore dan menikmati atraksi Wings of Time.
Hari Kelima
Kami dijadwalkan pulang pada tanggal 9–September–2016, pukul 17.00 waktu Singapura. Namun sebelum kami kembali ke Jakarta, kami mengunjungi ACCA. ACCA merupakan salah satu organisasi yang menyediakan sertifikasi akuntansi berstandar internasional pada bidang profesi Akuntansi. Disini kami kembali belajar seberapa pentingnya sertifikasi berstandar internasional di bidang profesi Akuntansi. Selain menyediakan sertifikasi standar internasional, ACCA juga menyediakan wadah bagi orang–orang yang bekerja pada industry Akuntansi, untuk saling berinteraksi dan bersosialisasi.
Melalui kegiatan ekskursi ini, peserta dapat mengetahui jalur–jalur peningkatan kompetensi yang dapat diikuti setelah mendapatkan gelar sarjana. Kita bisa meneruskan pembelajaran kita dengan mengambil program S2 atau menajamkan kompetensi di bidang akuntansi melalui organisasi yang menawarkan sertifikasi berstandar internasional. Melalui kegiatan ini, peserta juga memperoleh gambaran atas ekonomi modern. Dimana tekhnologi memegang peranan dalam perkembangan ekonomi internasional, dan akuntansi.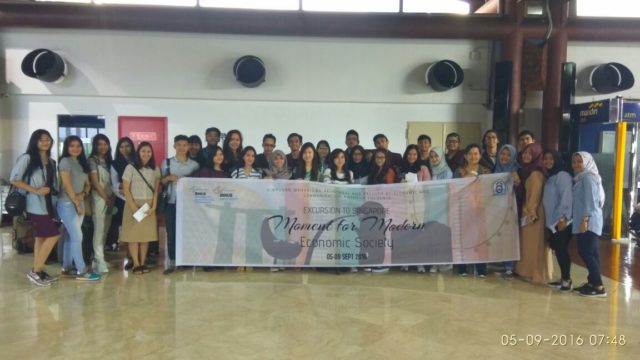 BINUS University | People. Innovation. Excellence.